Yesterday I left my baby boy in Tuscaloosa, AL. The University of Alabama to be exact. He will be gone a whole week. What kind of Mother am I? I can't believe I left him there. I know, I know he is seventeen years old and to YOU he is not a baby but, to me he is still my baby.
When you look at him you see this.....
When I look at him I see this...........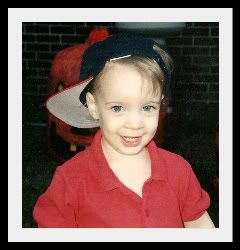 So don't try to tell me he is not my baby.........he will always be my baby......in my eyes.