The princess turned fifteen. It was kind of an odd birthday in that this is the first time her Dad could not be with her on her birthday. He did get to see her for just a minute that morning. I wanted to do something a little different for her this year. Instead of buying a birthday cake we decided to spend her birthday night baking and decorating her birthday cupcakes!
A smiling princess with one of her cupcake creations....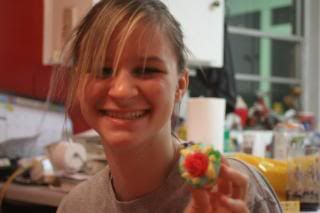 Big E really got into decorating.....
The princess made this one....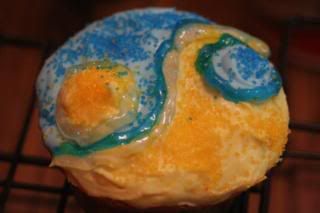 ....and Big E made this one.....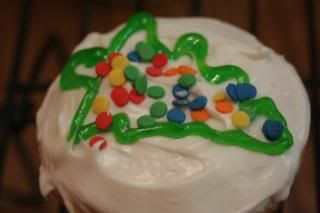 what can I say.....he likes Christmas.
Busy, Busy......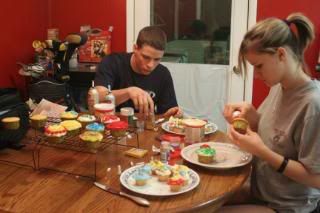 .....some more of the finished product.....
....and yes....you can get fifteen candles on one cupcake....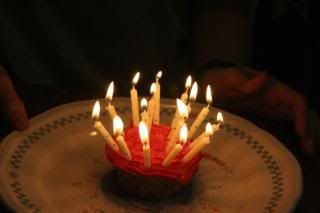 Big brother the Fireman could not be with us that night either....so it was just Big E and the Princess.....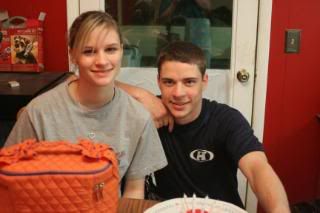 Even though our lives and circumstances may change......the Princess will always be the baby and she will always be our Princess. I love you and happy fifteenth birthday baby!