Well, it is official.......we are on the down side of Big E's senior year. We have now had Prom and our eighteenth birthday.......on the SAME day, no less!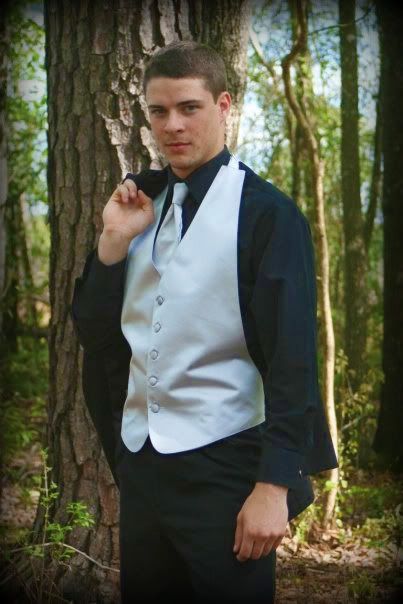 How handsome is he in that tux? GQ model maybe......well his Mom thinks so any way!
Of course he took Squirrel to the prom with him. Isn't she just gorgeous?!
In the town that I live in, we have a beautiful "Town Square". It has these huge oak trees and a gazebo. It is a tradition for the seniors to meet up there to take pictures before the prom.
This is Big E and some of his best buds.
The Buds and their dates.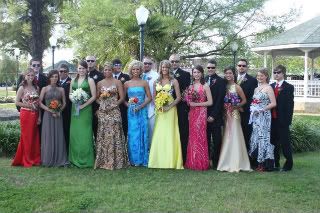 This is Big E and his two best friends. One has been his best friend since they were in the womb (his Mom is my best friend) and the other came into his life when they were in the sixth grade.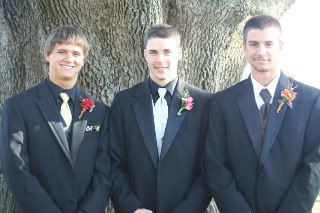 This is a picture of Big E and Miss Shell Bell. They were raised together. Her Dad and T were best friends growing up. We were all so close that these two used to think they were cousins. It took them a while before they understood that they are no relation at all!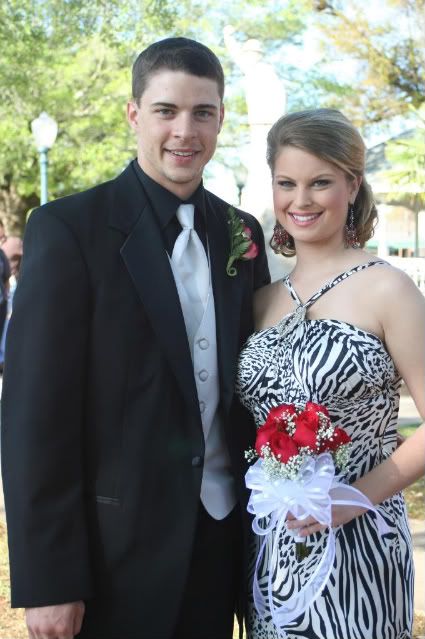 This young lady is Lauren. She started daycare with Big E when they were just a few weeks old. She does her own thing and marches to a different beat. Don't cha just love it!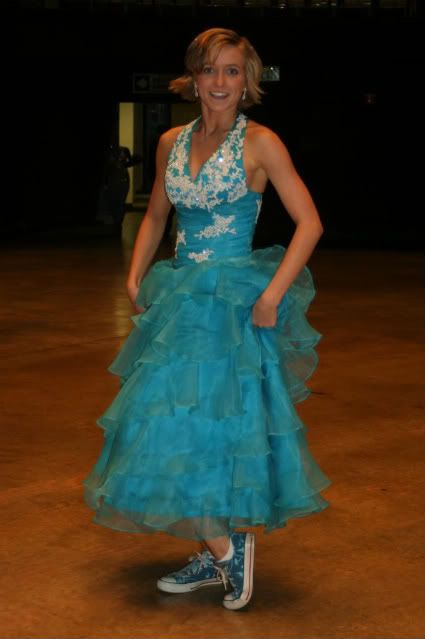 Here is Big E and Squirrel at the lead out!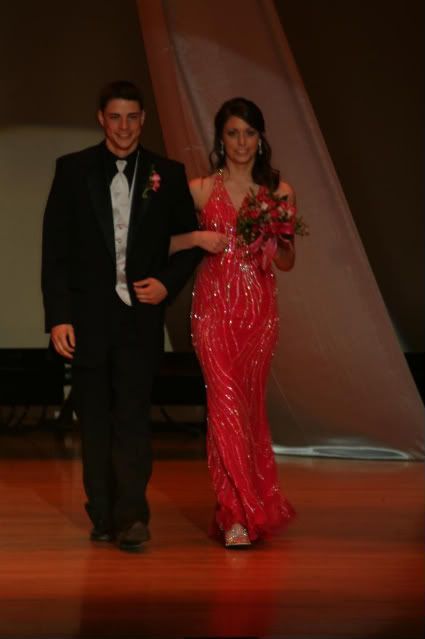 This is the last picture I took of them before we left them to enjoy the rest of their night. "sigh"
When your children are small. Everyone tells you to enjoy them because they will be grown before you know it. There has NEVER been a statement made, that is more true. You bring them home as tiny babies and next thing you know.........they are at their senior prom.
April 3, 1991, I gave birth to Big E...........April 3, 2009.........I sat and watched him celebrate his 18th birthday........at his Senior Prom.