The Princess decided that she wanted a new hair cut for the new school year. She has studied hair styles for weeks now. Her hair has gotten really long since the last cut.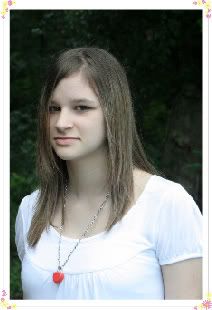 I was a little apprehensive about the style she chose. I was afraid that she would get it cut and decide that she did not like it. It is her hair so I let her make the decision. See what you think!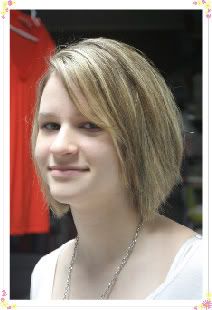 I Love It! It really does not even look like the same Princess and you can tell that she really feels good with this new look. Isn't it amazing what a hair cut and a few high lights can do.
Our next stop? She wants to try makeup! Not that blue eye shadow and black liner but the good kind of makeup. I will be taking her this weekend to pick it out. I will let you know how THAT turns out!
Oh, yes! We had a really good night last night! She kind of acted like she might think I was ok.....for one night any way! Oh, well......I will take what I can get.