I gave my hubby T, a Great Dane puppy for Father's day! Yes, I am crazy and I admit it. I already had seven dogs but, the way I look at is......Hey!......What's one more.....right?
Tucker was the size of my poodles when we got him. He weighed 12 lbs at 10 weeks old and now weighs 81 lbs at six months old.
Can you pick out the one that does not belong?
Tucker is a brindle colored Dane and he blends in with everything!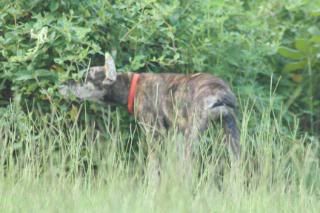 Tucker thinks he is the size of a poodle. Unfortunately he is not!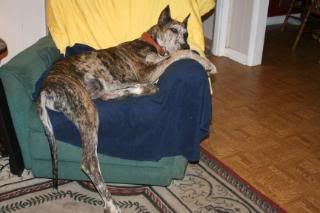 Tucker tends to lay down where ever he wants and he really does not care if you need to get by.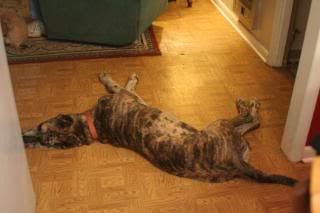 Tucker has these hangy down jaws that just beg to be touched but, since he does not like that I just settle for taking pictures of them!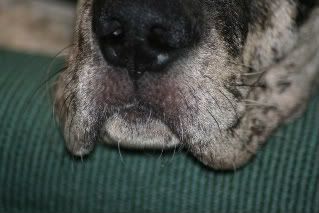 Tucker is the newest member of our family and he has definitely made his place in our hearts! Just look at that face!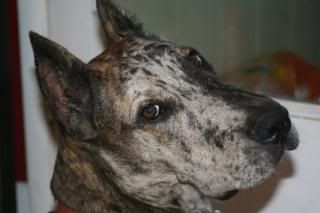 I mean come on! How could anyone resist this big ole mug?