Well as you know, Big E is a Senior this year and we are finished with football forever. We recently attended our last football banquet. At least we went out with a bang!
Big E carried his sweetie pie with him....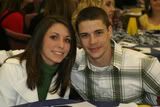 There are only a handful of awards and trophies handed out at the banquet. With the exception of the academic award, all of the awards are team voted. Four Senior team captains are chosen. There is the Mr. Ram Award which is given to the Senior who is a leader, not only on the field but, in the classroom & community. Both of these awards are voted on by the whole team. There is also a Donald Smith Award that is in honor of a local business man. This award is based on leadership, academics and community service. The recipient of this award is chosen by Mr. Smith and his committee. Big E received all three of these awards. The Donald Smith award also came with a scholarship.
Here are the four senior captains.....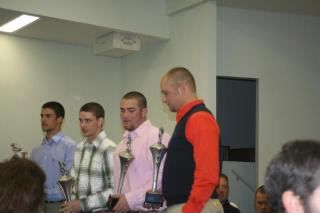 Here Big E is receiving the MR. Ram award.....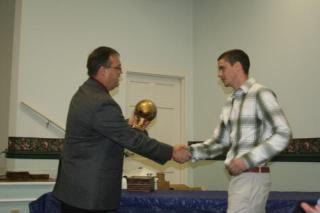 This is Mr. Smith and Big E.
The Seniors posed for one last picture together....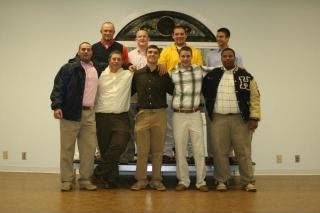 handsome bunch aren't they?
Big E and all of his awards and trophies!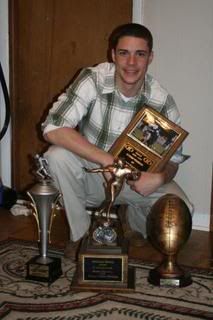 I have always been proud of my children and all of their accomplishments. I know that they are great kids but, it is always nice when they are recognized for the things they have accomplished.
I was a very proud Mama on this night. Big E is a very good football player but, it meant so much more when his leadership was recognized by his peers. Being chosen for the Donald Smith Award was a major accomplishment and it validated all of the hard work he he has put into his high school years.
Good Job Big E! From your proud and very emotional Mama!