I have told you before about the big family I have. At Christmas we go to a place called Echo and get together with my Mom's side of the family. This year there were about forty of us there. It was a lot of fun this year because we have so many little ones. All of the younger cousins are finally starting to reproduce.
This is my Aunt with two of her grandsons.
This is my cousin Wendy's little one. He was really tired of me pointing my camera at him.
cute isn't he?
These two belong to my cousin Lance.........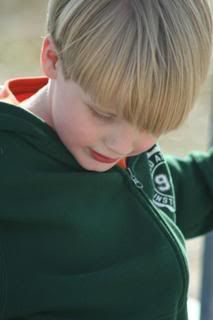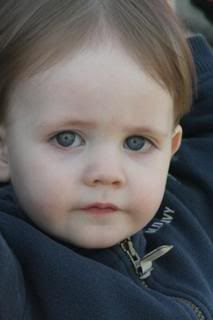 These two belong to my cousin Brandon.....who is brother to Lance.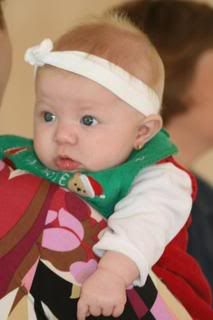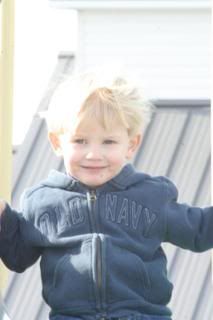 This one belongs to my cousin Mandy.....who is the younger sister of Lance & Brandon.
This is my nephew.....Little Man.....I actually got a picture of him smiling!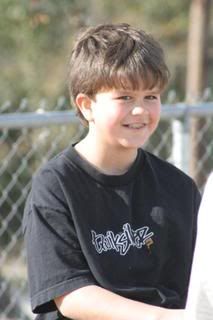 And.....of course here are my two youngest......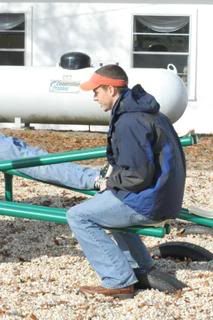 Here are a few crowd pictures as everyone was "fixin" their plates.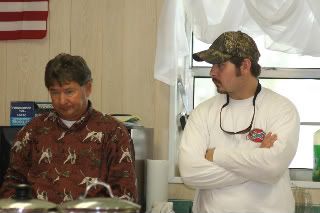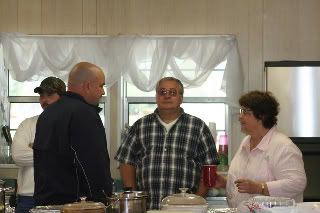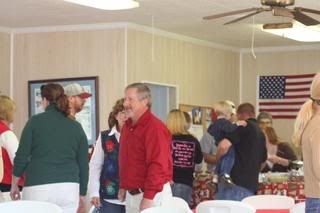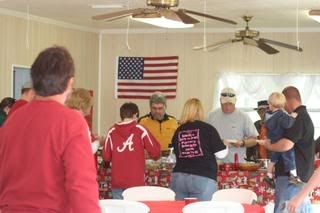 Down here where I live......we call it "fixin your plate".....and boy do we fix it. This branch of my family is full of deer hunters......so we eat deer for Christmas. We also have the regular stuff like casseroles and dressing (not stuffing), dumplings, turnips, peas, and lot's of desserts, and of course sweet tea.
The food was good but, the visit with the family was better. Unfortunately I only get to see some of these relatives at Christmas. I know though, that if I needed any single one of them they would be there for me in a heart beat, just as I would be for them.
I love my great big ole family!